Safety glasses/Safety goggles
What eye protection do I need?
How to choose the right safety glasses?
Choosing the right eye protection for different work processes is very important. Your eyes are delicate and easily injured, so make sure you choose the right safety glasses or eye protection for your application.
Below links for the safety goggles ,safety glasses and face shields for your optional
Safety glasses
https://www.springwhales.com/product/clear-durable-spray-wind-dust-proof-certified-smart-safety-glasses-hmj300
Safety glggles

https://www.springwhales.com/product/qualified-factory-ce-fda-anti-virus-quick-fit-eye-wear-protective-goggles-hmj100
Face shields
https://www.springwhales.com/product/200-degree-sealed-eco-clear-pet-anti-epidemic-eye-face-shield-hmj500
Things to consider when choosing safety glasses
Safety glasses, safety goggles and polycarbonate face shields are all examples of eye protection. The level of protection you need differs depending on what tasks are being carried out on the job. Therefore, you need to consider the work you're doing before you choose the right safety glasses.
Specifically, note whether there are any mechanical risks such as metal shavings, airborne dust or liquid splash risk. Additionally, assess whether the work is inside or outside. Finally find out whether some employees already wear prescription glasses. Furthermore, regular prescription glasses are not impact rated and need an 'overspec'. These are bigger glasses that fit over prescription glasses. Alternatively, some manufacturers make special prescription safety glasses.
Also, consider whether the environment is hot and or humid: anti-fog coatings can make work much safer and more comfortable for workers. To put it another way, when you address the frustrating problem of glasses and goggles fogging up, workers are more likely to wear them!
We have CE,FDA certificate for these products.


Low impact vs high impact eye protection
Using hand tools and low-powered tools are an example of low impact processes. In other words, the velocity of particles being emitted from the work is not likely to be very fast, and therefore the risk of injury is lower. However, compare this to using a 9" grinder which presents quite a different scenario. The velocity of particles being thrown up from grinding can be very fast. This therefore results in far greater protection being required to deflect materials such as metal swarf from being lodged in the eye.
Many common tasks are covered by medium impact protection, such as using small power tools and operating lower risk machinery. It must be remembered however that you should always check with your workplace health and safety rep regarding your specific tasks.
Now that we have covered how to choose the right safety glasses for mechanical processes, let's take a look at chemical risk.
We have CE,FDA certificate for these products.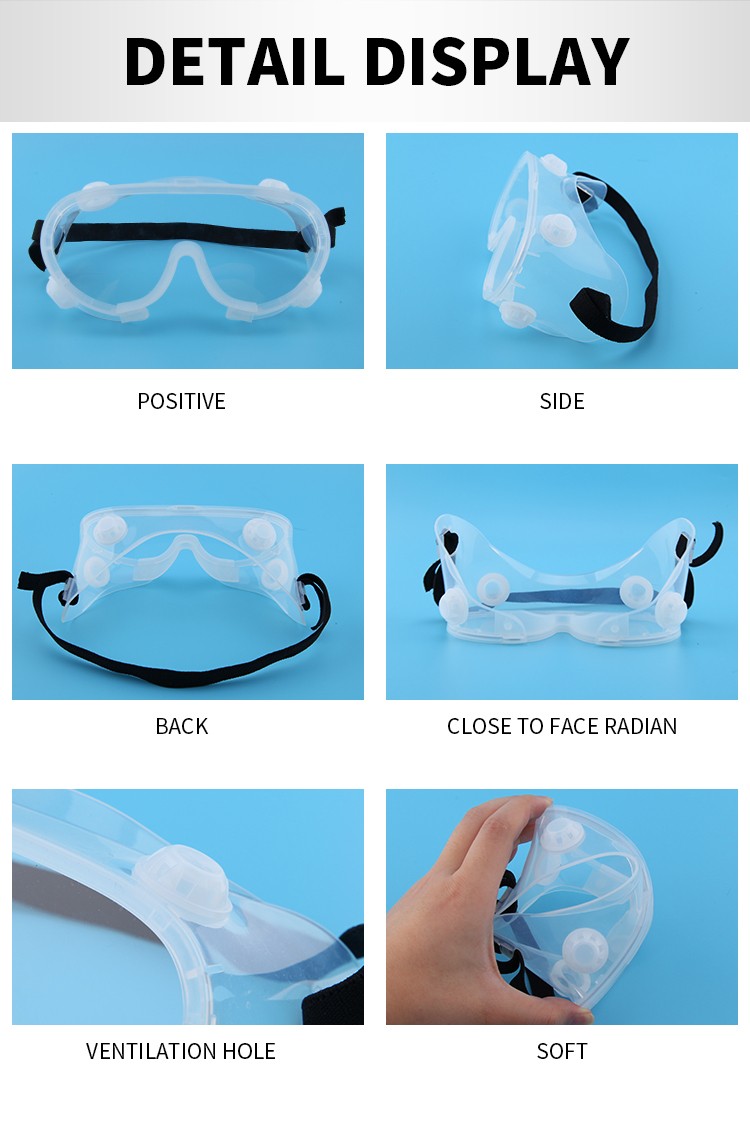 Eye protection for liquids, chemicals and fumes
In the same way that dust and visible particles can damage the eye, tiny chemical particles can too. If the particles are very small, such as those measured in microns, then safety goggles might be a better option. Specifically, fumes and spatter from chemical transfer processes, dealing with gaseous substances and working with liquid chemicals, molten materials, solvents and paints are examples of times when safety goggles in either vented or non-vented versions would be a good option.
Polycarbonate face shields present the highest level of protection. Workers can wear face shields in conjunction with safety glasses for extra protection against high risk work processes. These are commonly used where both splash and high impact hazards exist.
We have CE,FDA certificate for these products.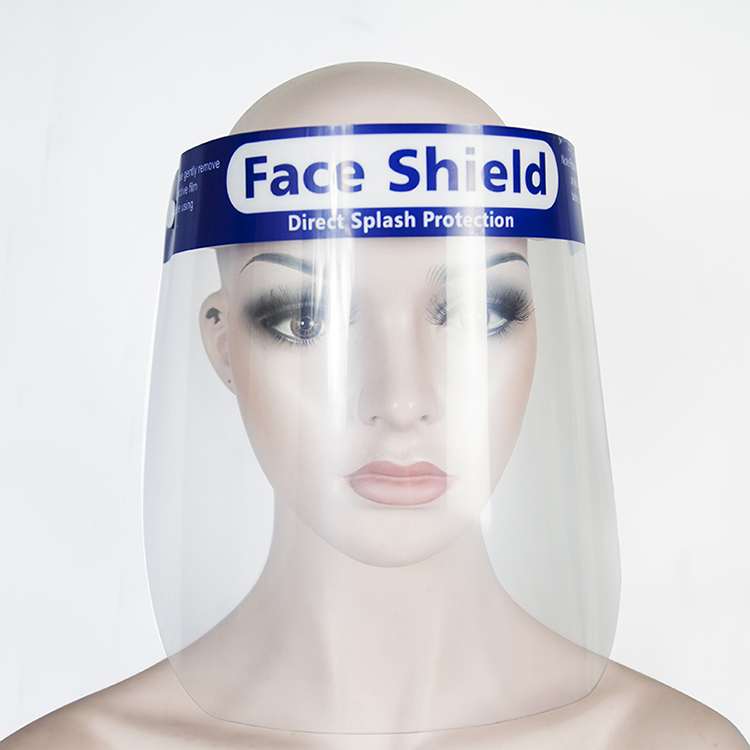 Most products are in stock and ready for delivery now,so if you are interestedin our products,feel free to contac with us.
Email:whale@springwhales.com
Whatsapp/wechat:+86 13717031961
Contact person:;Linda chen
Tel:+86 13717031961