the-components-of-ski-goggle
15-03-2021
Ski goggles are made up of several different parts, mainly including the lens, the frame, the strap, and the foam.They all play an important role in improving your visual clarity, protecting your eyes and making you feel comfortable
From the below picture,you can you can be clearly aware of the components of one ski goggles.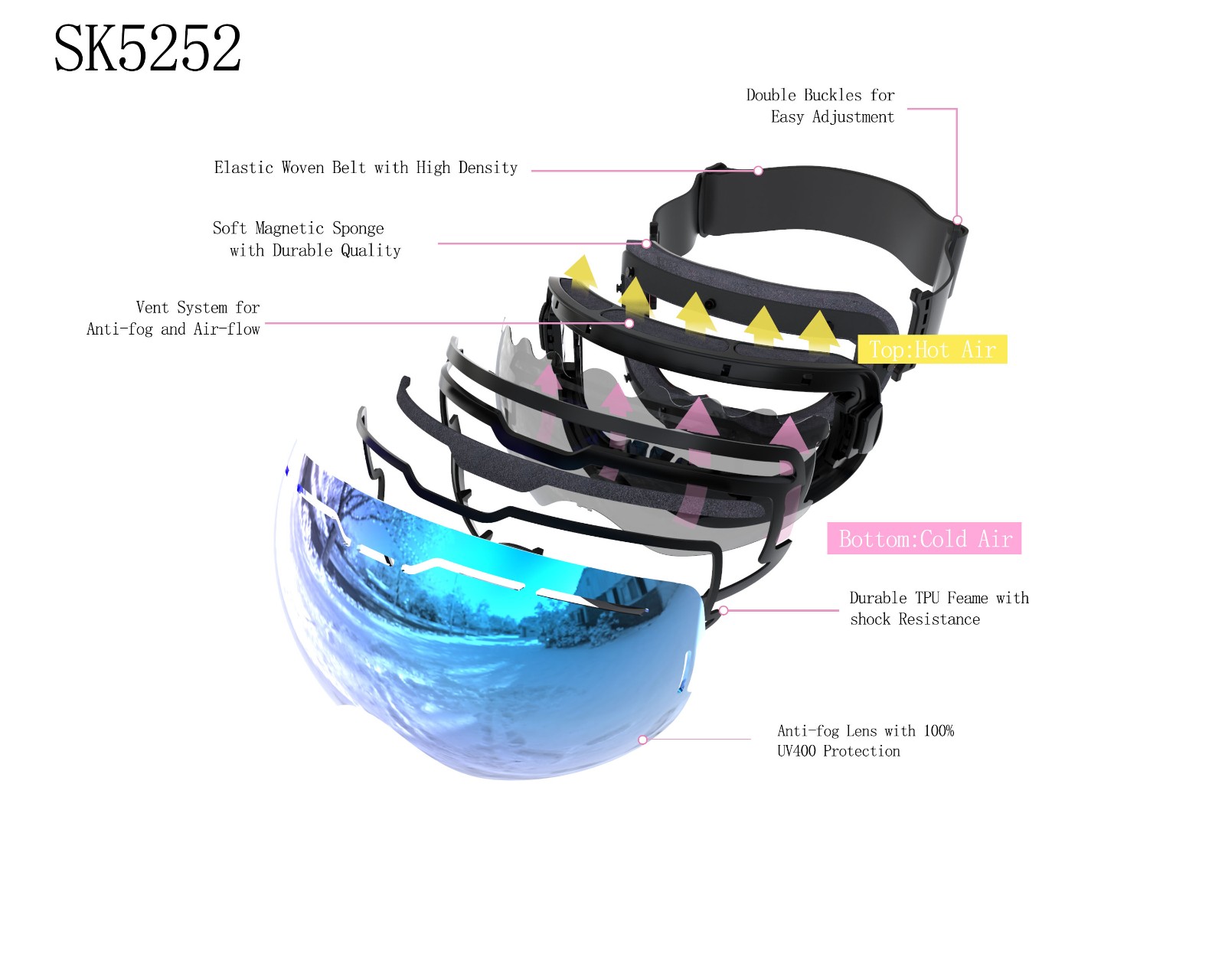 The lens type
1)Spherical lens,Our model snow4900
2)Cylindrical lens:Our model snow5400
3)Toric lens:Our model snow5800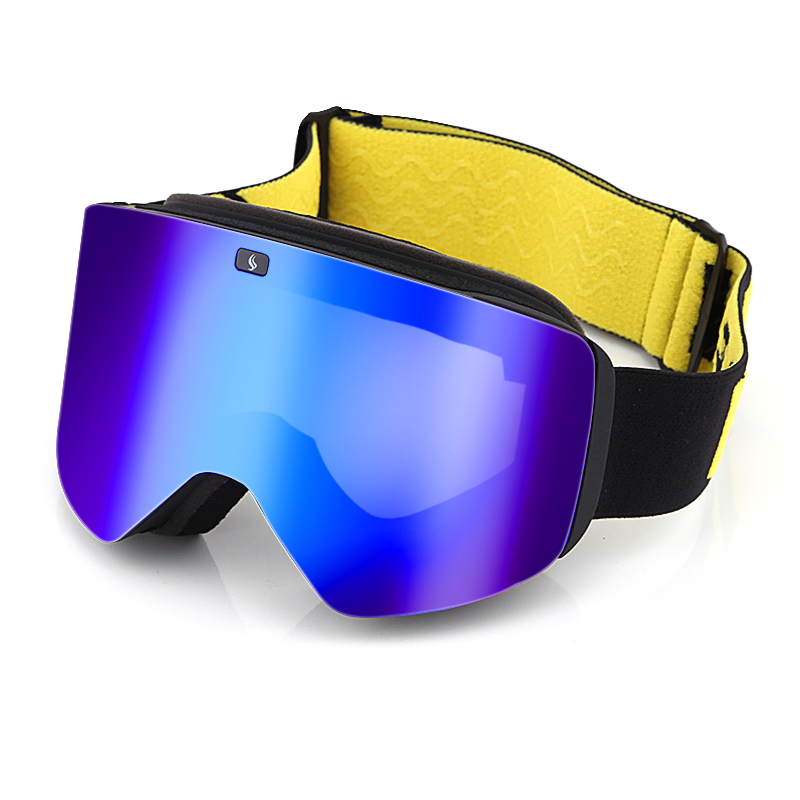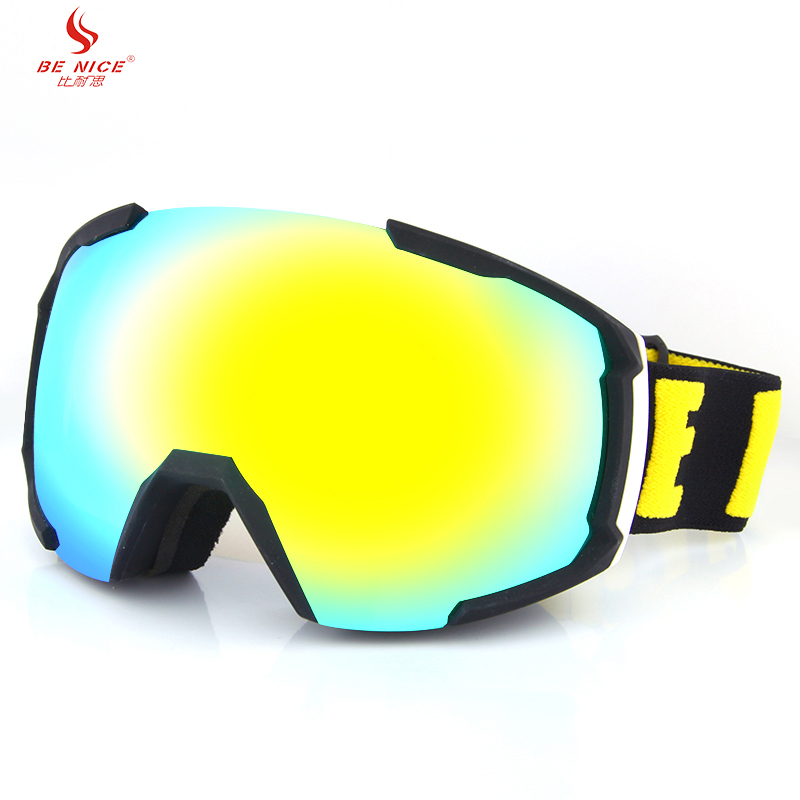 Lens Tints
Overcast / Snowing - Yellow, Rose

Sunny - Orange, Gold, Blue, Grey

Allround - Amber, Rose

Night Skiing - Clear
The functional of ventilation hole
Most goggles have foam-covered holes in the frames and lenses so that air can circulate.The foam allows air to circulate but keeps out snow and other things, so the inside of the goggles stays clean and dry.The reason for ventilation is to keep your face cool and remove the steam from the goggles, which effectively prevents them from fogging up.Ventilation, however, only really works when you are exercising, allowing air to circulate.If you get hot and stop moving, the goggles will easily steam off, because the steam won't be carried away fast enough, and the goggles will fog up.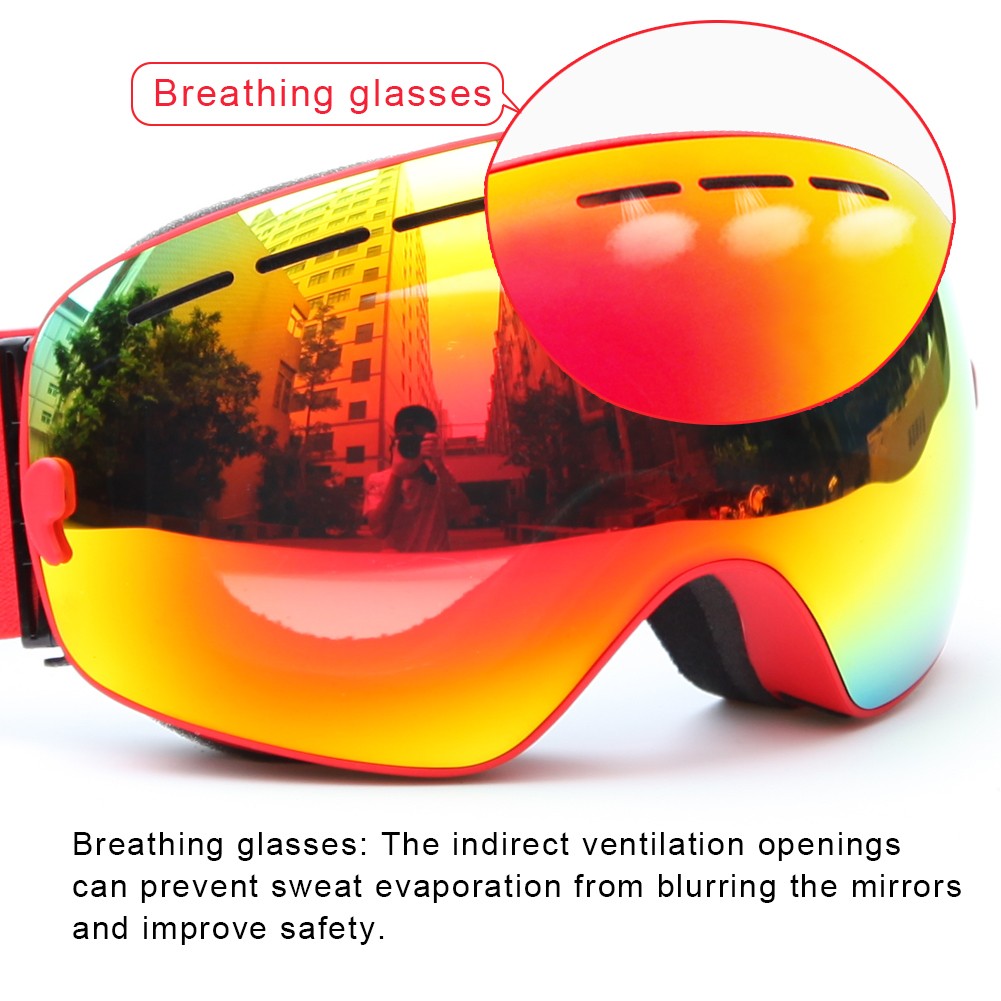 The Foam of ski goggles
Clinging to your face is the sponge of the goggles.Goggles usually come in one, two or three layers of foam, varying in density, and in a variety of colors and patterns.This makes the pad fit your face better, so the goggles are more comfortable.The thickness, width, softness and shape of the goggles padding will vary greatly between brands and models, but the goggles we make are all three layers of high-density memory foam.Suitable for different face shapes, very comfortable to wear.